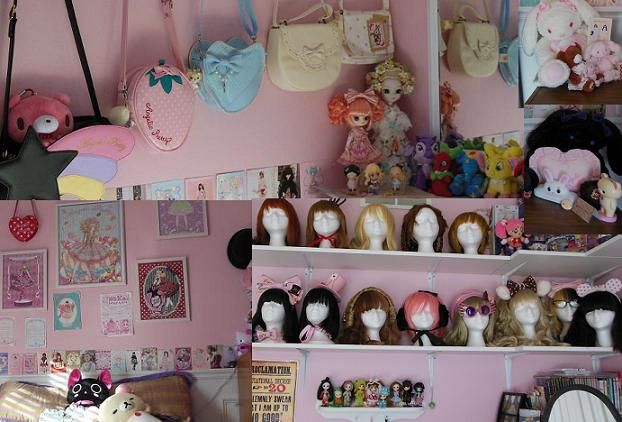 I took my photos rather last minute sadly, so I apologize for any messiness or random displacement of things.
I'm going to try to explain some things along the way though!
Oh and if you ever want to see a larger photo, you should be able to copy and paste the image URL
to achieve this.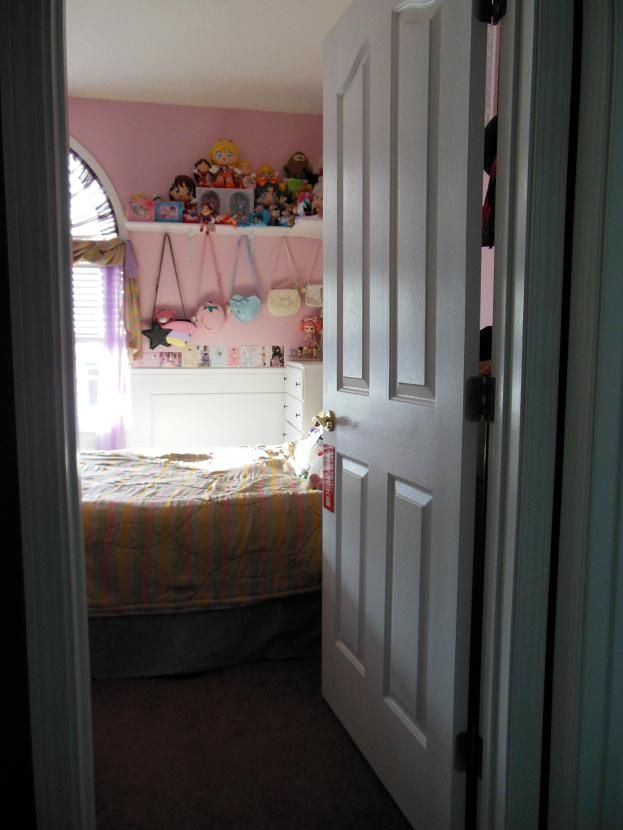 View from the hallway
(there is a random Japanese fire hydrant sign on my door for no particular reason!)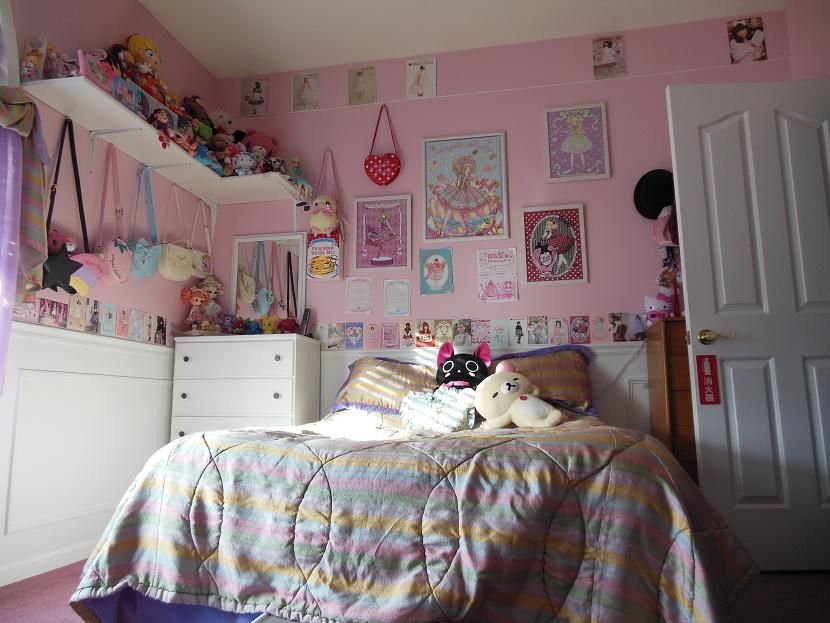 This is probably my favorite wall. Unfortunately two of my advertisements up top fell down and I
didn't put them back up yet, whoops! They are the Btssb San Fran ads from ShojoBeat back in the day
The four framed pieces are AP posters, there is a turquoise Imai Kira pencil board, an x-mas
AP advertisement and two letters from IW orders. I also have postcards framing my room
above the molding from various brands.
My chick purse is sitting on my pancake purse and my poor red heart purse had no where else to go.
The Hello Kitty alarm clock almost hidden behind the door is a projection clock and actually
puts a HK face and the time on my ceiling at night :D
OH and my pillows! IW puppy pillow, Nyanpire and korilakkuma
(This photo was taken with my back to my closet)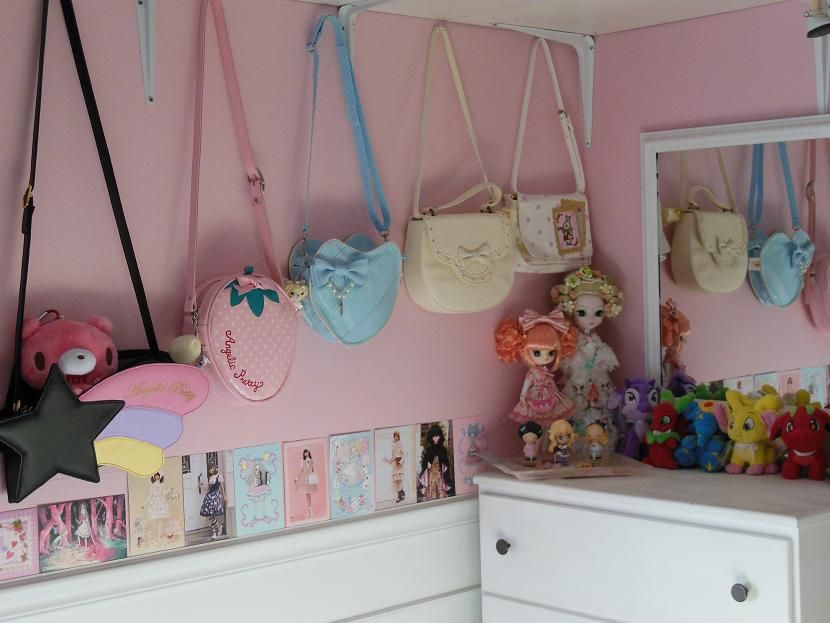 Various purses, more postcards, some dolls and some perfume.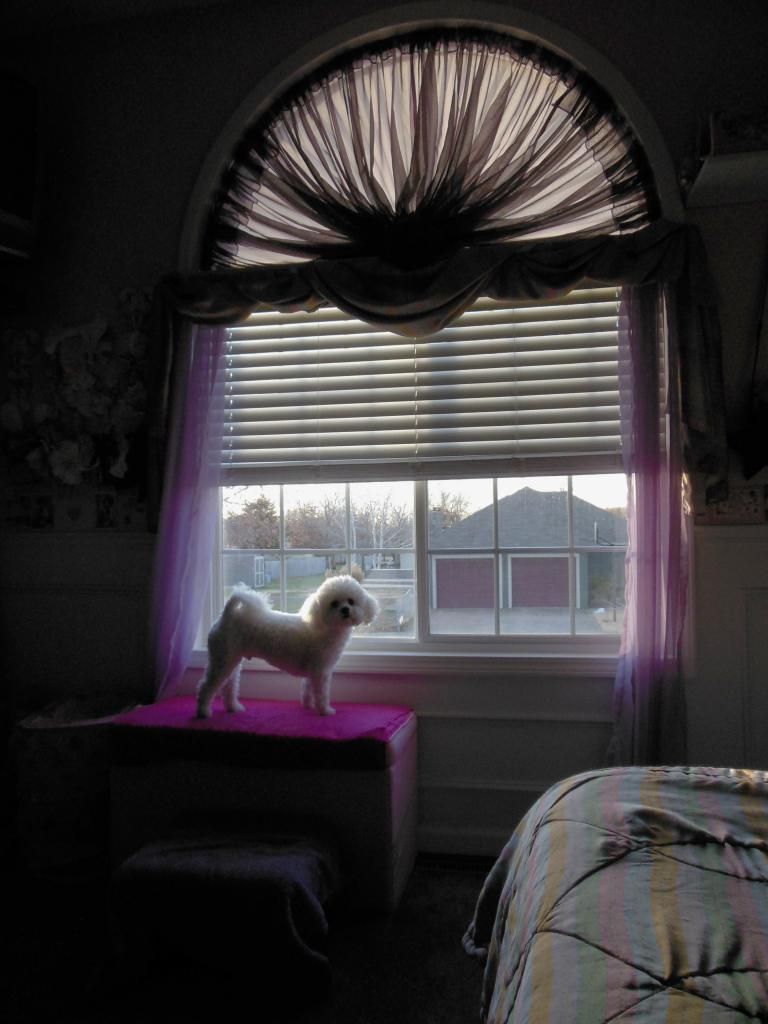 This one is darker because I forgot to take it this afternoon, whoops!
This is just to show the transition wall so the room makes more sense.
(one of my dear little dogs is a camera hog)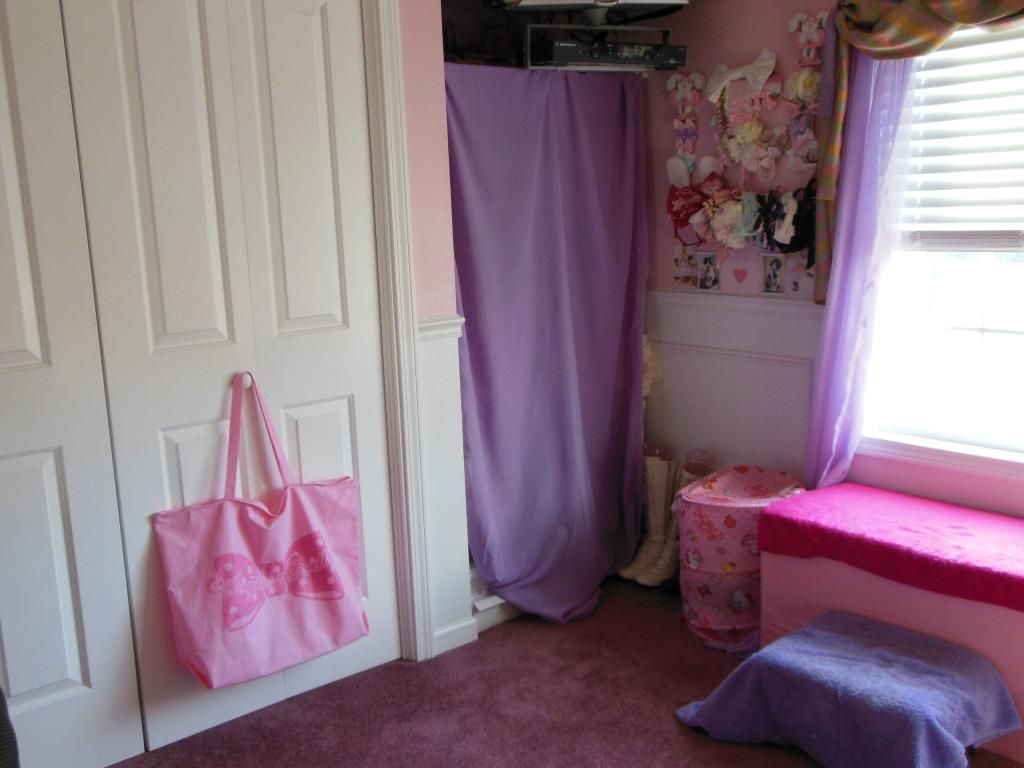 Lolita corner!
Normally that AP bag hanging on my closet is put away but I need it tomorrow so out it stays.
Hairbows, hairclips, two pairs of boots and my hamper.
That pink trunk under my window holds the remainder of my wigs that I don't have shelf space for.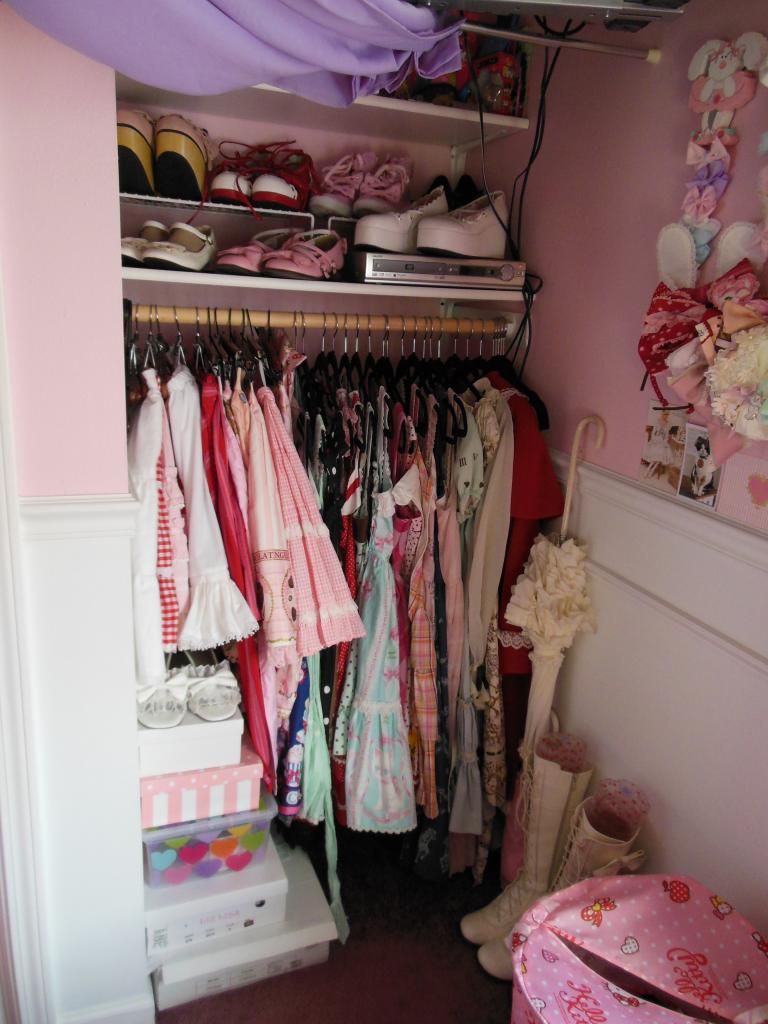 Behind the purple curtain!
Here we have my lolita shoes, skirts, jsks, OPs, coat and parasols.
The boxes hold wrist cuffs, socks, some extra wig parts and detachable bows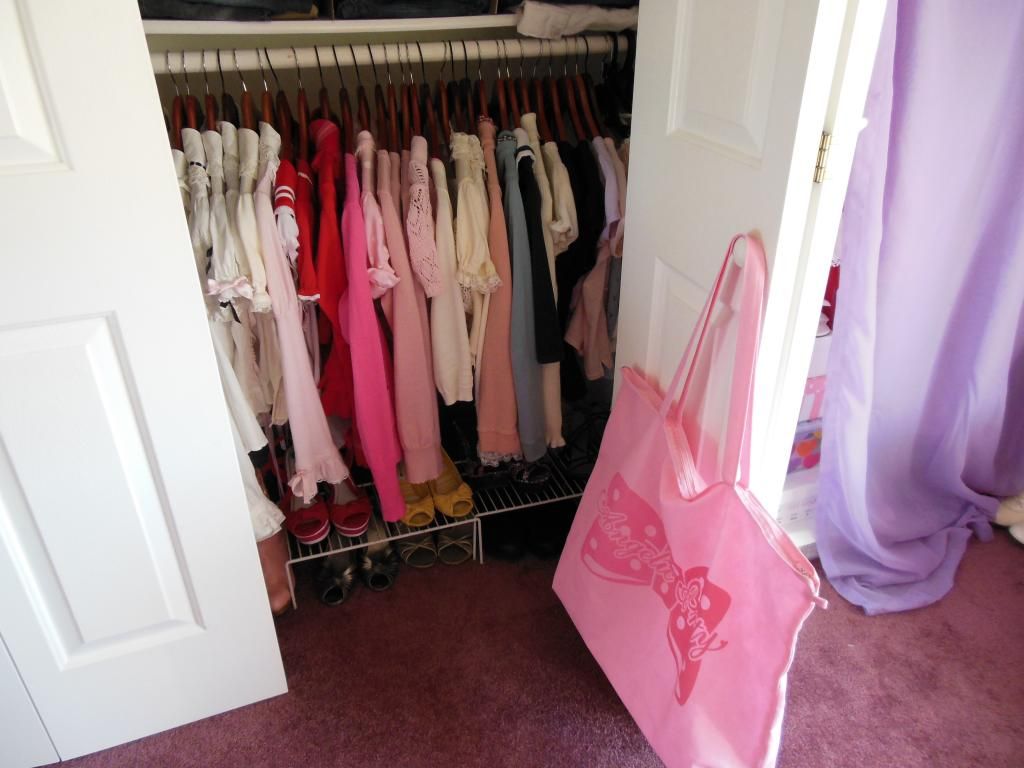 In this part of the closet is my blouses, cutsews, caridgans, boleros, tank tops, etc.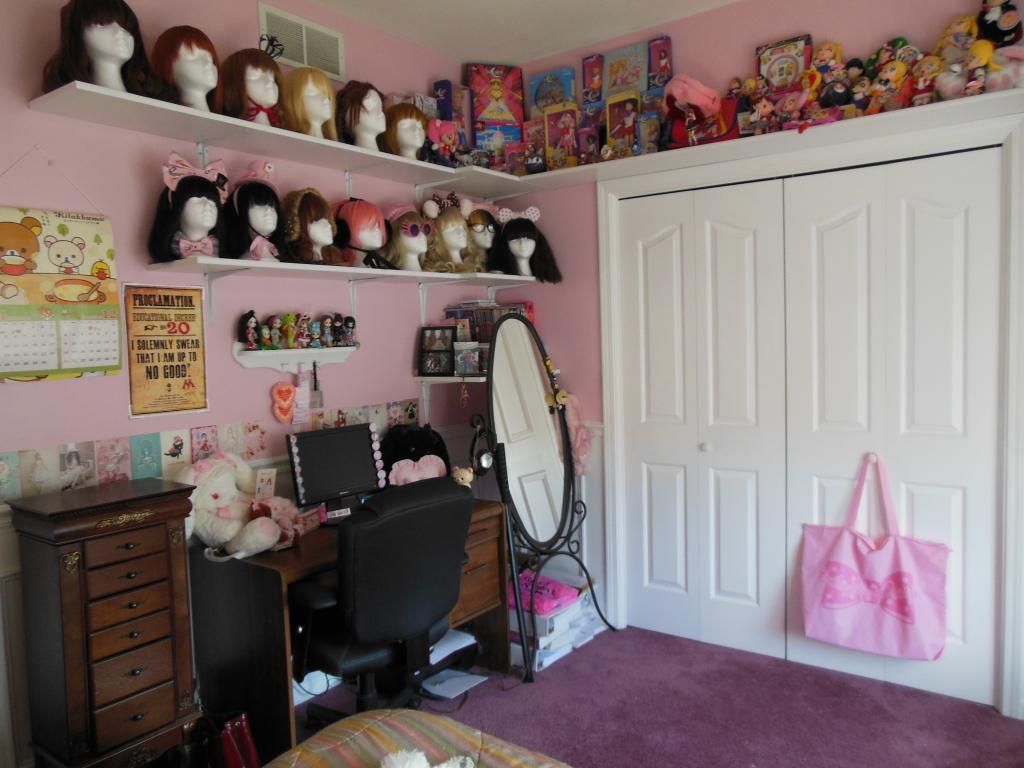 I might have lied before . . this may be my favorite wall . .
Please ignore the large piles of school books and notebooks under the mirror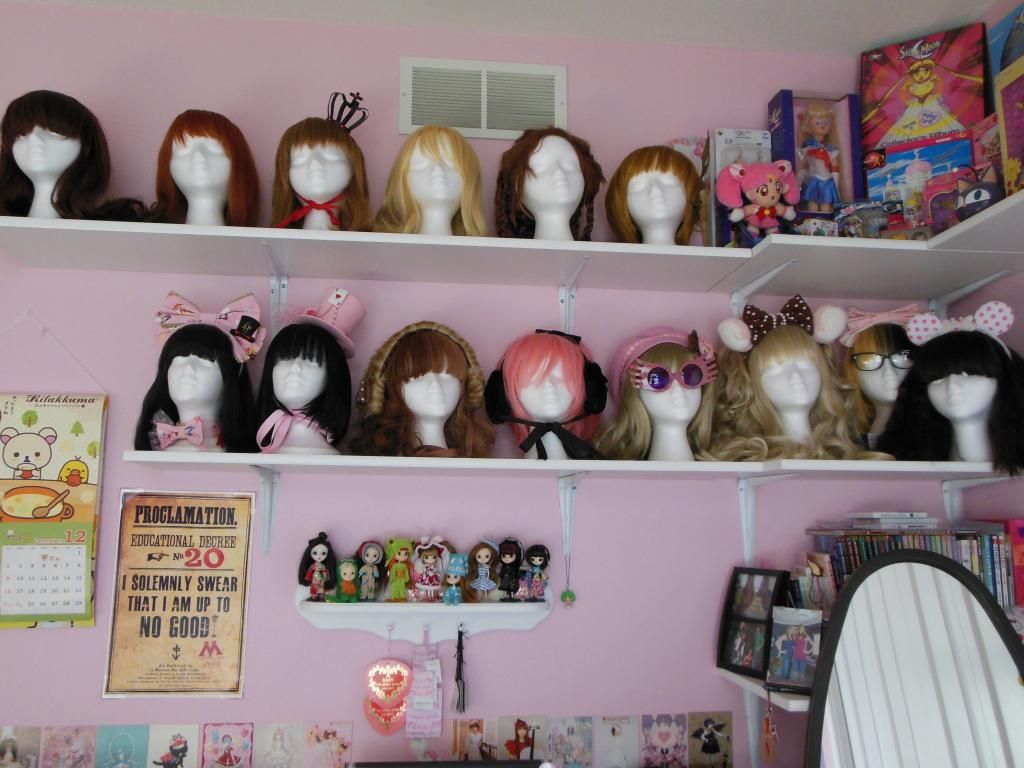 Wig shelves!
The top shelf is mostly cosplay wigs, some still very much works in progresss so
they look a little wonky.
My GLBs are also hiding over there behind my mirror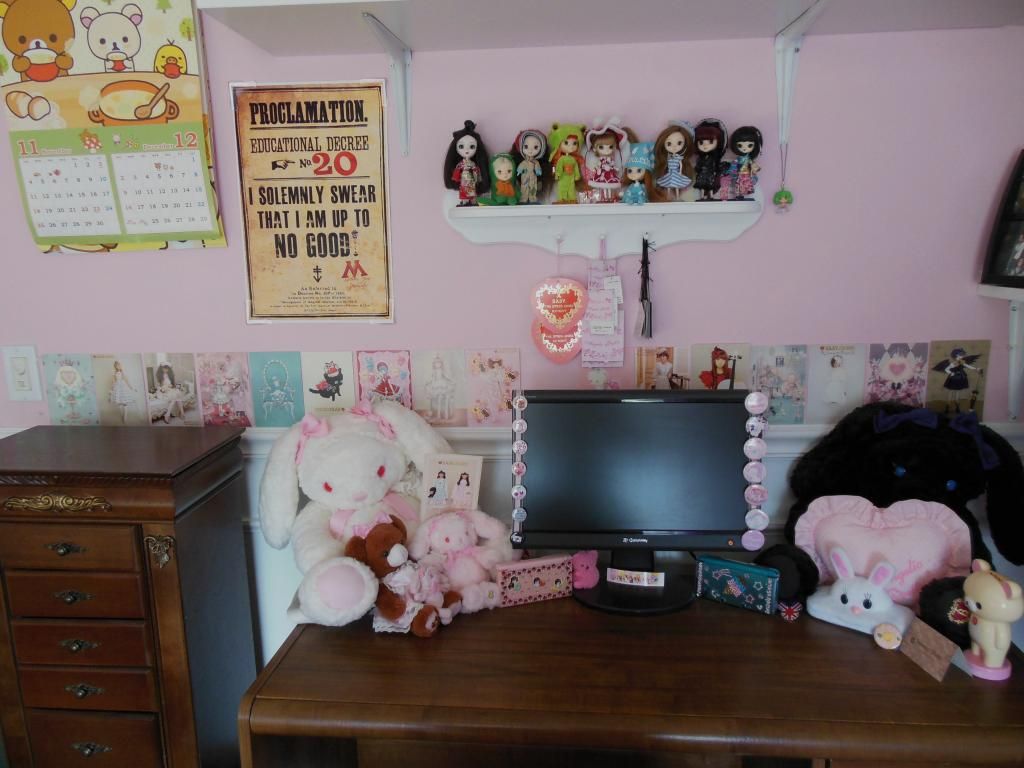 My desk usually has a small laptop on it that I dual screen with that monitor, but I was
traveling and haven't gotten it back out yet.
On each side of the monitor are buttons from AP And Btssb.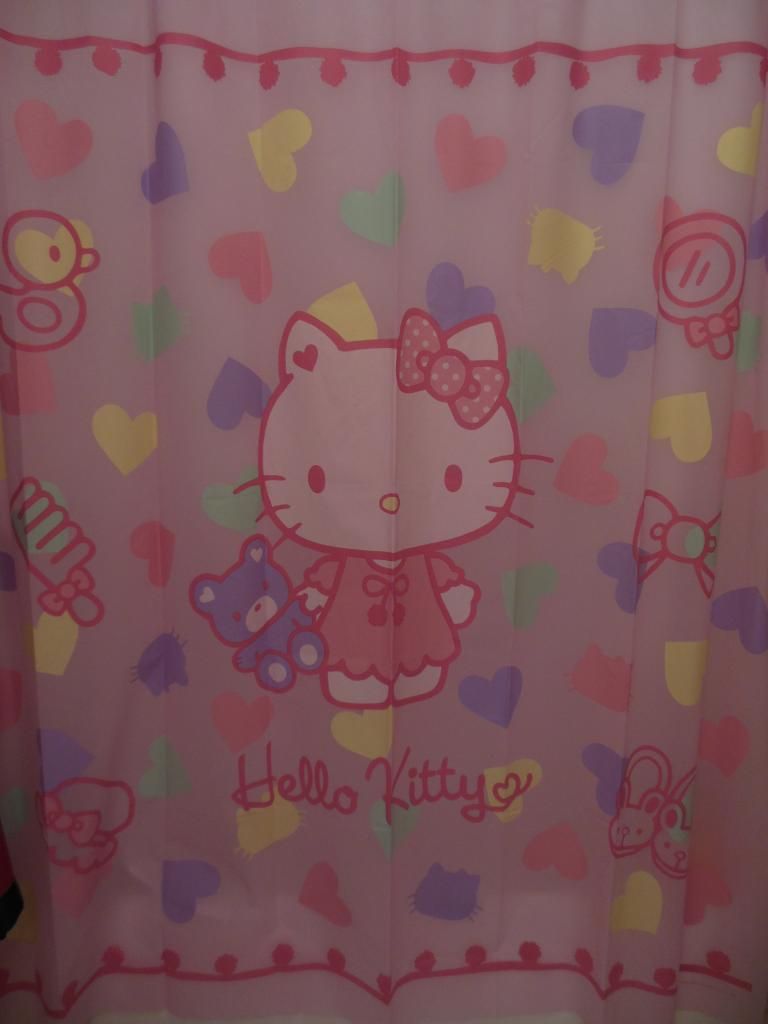 And last but not least is my Hello Kitty shower curtain across the hall in my bathroom!
I couldn't resist sharing :D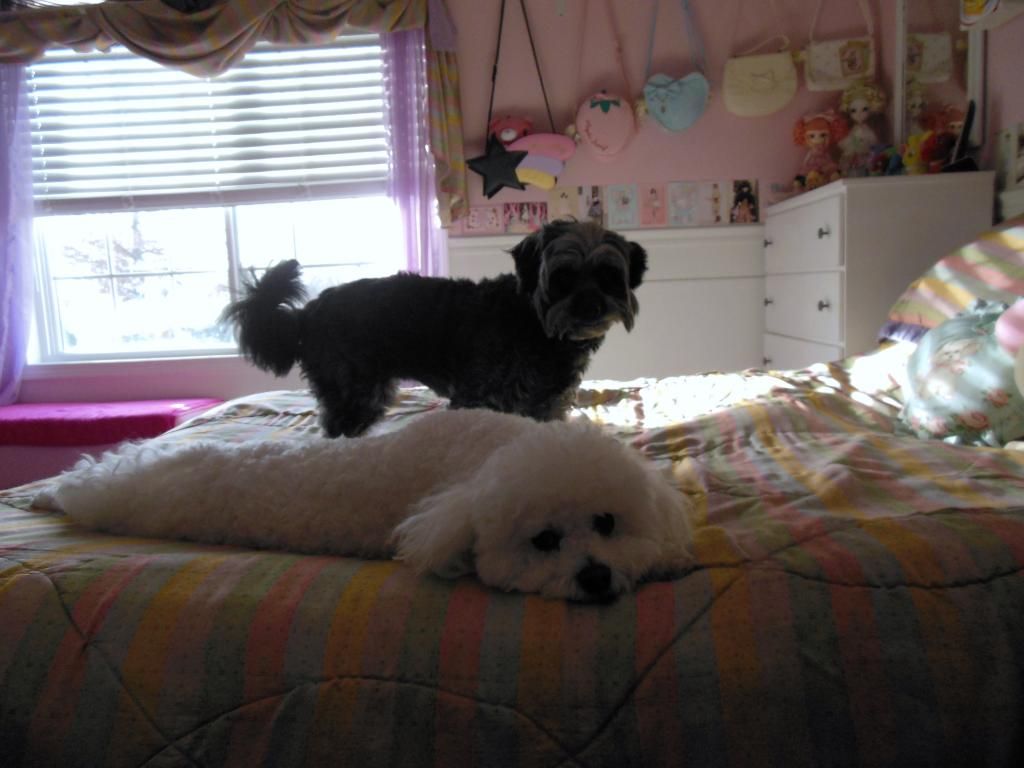 Thanks for reading!